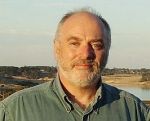 Tom Graves has been an independent contractor and consultant for almost three decades, in systems development, knowledge management, business

transformation and enterprise architecture.
His clients in Britain, Australia and the USA have covered a broad range of industries including banking, utilities, logistics, engineering, print and publishing, telecoms, research, defence and government.
Tom has a special interest in architecture for non-IT-centric enterprises, and integration between IT-based and non-IT-based services.



Presentation
CASE STUDY: Enterprise Architecture and the Service-Oriented Enterprise
Principles from service-oriented architecture can be useful in adapting the TOGAF ADM for business-driven architecture in non-IT-centric enterprises.
The presentation describes how these principles were applied in practice in two Australian case-studies, in a large logistics organisation and a government department in the human-services sector, and can be re-used in other types of enterprise.

return to program