TOGAF® Camp
Wednesday, May 11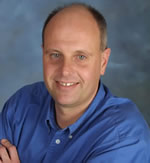 Facilitator: Steve Nunn, CEO, Association of Open Group Architects
Steve Nunn is CEO, Association of Open Group Architects. He is also Vice President & Chief Operating Officer of The Open Group, with management responsibility for legal, finance, human resources, IT facilities and facilities issues. A lawyer by training, Steve's primary role is to ensure the legal protection of the assets of The Open Group, particularly its intellectual property. As such, one of his main tasks is the development, maintenance and policing of the trademark portfolio of The Open Group, including the registered trade marks behind the Open Brand. As Corporate Secretary, Steve ensures that Board meetings are run in accordance with the organisation's constitutional documents and that any necessary legal filings and other requirements are complied with. Steve has an L.L.B. (Honours) in Law with French and retains a current certification to practise as a solicitor in England and Wales. He joined the Company in 1993, having previously been a solicitor in a large commercial law firm, specialising in intellectual property and information technology law.


3:30: Welcome and overview
3:45: Lightning talks
4:00: Session organization
4:30: Breakout Sessions
5:30: Wrap-up
6:00: End
TOGAF® Camp is an unconference where adopters of TOGAF® can meet and discuss whatever subjects concerning TOGAF® are on your minds, exchange ideas, share experiences, challenges and solutions.
At TOGAF® Camp, you are encouraged to share your thoughts in several open unstructured discussions. Attendees will go away with new or refined ideas that can be taken back to their own enterprises - together we expect to have a thoroughly stimulating experience.
NOTE: Registration for TOGAF® Camp is independent of the Conference registration. There is no fee but registration is required. Please register here, select one-day pass for pass type, insert the promotion code (MVSLDU), tick the box against Wednesday May 11th and select TOGAF Camp from the conference session list. You will then be registered for the event and should not be charged.

Return to previous page