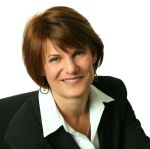 Sarina is a business and IT professional with over fifteen years of experience in the various facets of enterprise architecture. Sarina established an Enterprise Architecture practice in South Africa's incumbent telecommunications provider where she fulfilled the role of the Chief Architect during her tenure as the global design authority chair. Having faced the challenges of working for a large business within the Information and Communications Technology industry, Sarina understands the practical implications of establishing an enterprise architecture and the value enterprise architecture can provide to the business.
Prior to telecommunications, Sarina was responsible for the model-driven architecture for a materials management solution for the Defence industry, implemented both locally and abroad.
Sarina holds a Bachelor of Science (Computer Science) and a Master of Science (Management of Innovation and Technology) from the Da Vinci Institute of Technology. Her dissertation focused on the influence that enterprise architecture has on information flow within an organization.