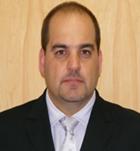 Louw Labuschagne is the EA stream lead at Letsema Consulting. He has over 14 years of information management consulting experience in a range of different areas such as Enterprise Architecture, Data Modelling, Relational & Star Schema Database Design and ETL process design.
Louw has been involved in all aspects of information management and has worked in this field both as a subject matter expert and as a project manager.
Prior to consulting in Information Management, Louw was a developer on various enterprise projects and obtained experience using a variety of development tools.
He holds M.Tech. (IT Management) and MBA (Bond University) degrees and is a TOGAF certified Architect.