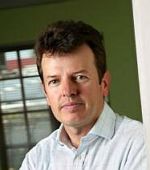 Clive Hatton is an EA consultant with 28 years of IT experience, specialising in the practice of enterprise architecture and the planning of IT strategy. He has a strong grounding in business and systems architecture and design, use of the Zachman Framework and TOGAF. Clive learned his architecture skills in the mainframe systems development environment of the 1980s. It was here that he gained his strong technical experience in the design and development of application systems, software products and software tools, on a wide variety of platforms. He has extensive experience with Systems Development Life Cycle methodologies. Clive has worked as a consultant since the mid 1990's. He presented a paper on Architecture Viewpoints at the Open Group's 15th Enterprise Architecture Practitioner's Conference in Austin, Texas in July 2007. He is currently the lead EA consultant for Real IRM Solutions at Sun International.


Presentation
Answering the Unasked Questions on UDEF
The Universal Data Element Framework is a global initiative to create a common vocabulary for data semantics. Its goal is to reduce the time and cost for semantics analysis during the requirements and design-time phases.
What does this mean? Why is it there? How does it relate to other semantic and syntax interoperability standards? SBVR, RDF, OWL, OAGIS, ACORD, XBRL, HL7, EIA-386, PLCS, ISO/IEC 11179-5, ISO 15000-5, WC3-XML, XSD, X12, EDIFACT, RosettaNet, xCBL – What do they mean and where do they fit into the standards framework? What is the value of this? Will it succeed? How will it help me with my architecture problem? How do I use it? Where can I find out more?
Clive Hatton answers these questions and more about UDEF.

return to program