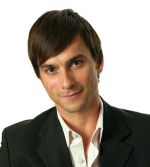 Grant comes from a strong technology background, having worked extensively with most major hardware and software vendors and achieving certification in both UNIX and Microsoft technologies. His passion for technology platforms led him to Microsoft's Support Services, where he worked in the financial, manufacturing and telecoms industries.
Working for a London based consulting firm gave him the opportunity to engage in a number of public sector integration projects. His core focus was on implementing Microsoft's bleeding edge technology platforms. In South Africa Grant consulted to BEE IT Services organisations, engaging with private and public sector organisations in the delivery and support of technology projects.
A move to IBM saw Grant take on the role of architect, working with public sector customers and partners to shape and drive technology transformation initiatives, as well as helping to establish enterprise architecture governance, frameworks and standards.
Grant recently joined Real iRM, where he works as an Enterprise Architecture Consultant for the Technology Domain; he is schooled in IBM's architecture methods and is also TOGAF 8 certified.