Architecting Your Service Oriented Enterprise
Service Orientation is now established as the leading style of Enterprise Architecture, delivering multiple benefits across the enterprise. However, Service Orientation can require significant up-front investment, and given that there are many ways to implement a service-oriented architecture (SOA), how can you be sure that that you are investing in the right one for your enterprise?
The Open Group's conference in Austin, Texas, will help you to answer this question.
Architecting Your Service-Oriented Enterprise
SOA started as a technology-led phenomenon. Early implementers found that it can deliver improved information flow and enterprise agility. Others have learned from their example, and the initial trickle of SOA implementation has become a flood.
But SOA can mean many different things. For some, it is just the use of the service principle to define loosely-coupled software modules. For others, it implies an expensive infrastructure including a service registry, and enterprise service bus, a set of development tools, and so on. Are all these necessary? The consensus among SOA experts is that this depends on the needs of the enterprise in question. Different levels of SOA are right for different business organizations. Understanding this is the key to making the SOA investment that will give the best return.
Once you know what kind of SOA you need, there is a growing body of experience and expertise that can help you realise it. This is captured in architectural models and guidance that the professional enterprise architect can use in conjunction with an architecture development method such as that of The Open Group Architectural Framework, TOGAF.
SOA may initially have been technology led, but its principles are now being recognized in the domain of business architecture. "Service" is, after all, originally a business concept. The Enterprise Architect can apply the principles of service-orientation throughout the organization. We are truly in the realm of the Service-Oriented Enterprise.
About the Open Group:
The Open Group is a vendor-neutral and technology-neutral consortium, whose vision of Boundaryless Information Flow™ will enable access to integrated information, within and among enterprises, based on open standards and global interoperability.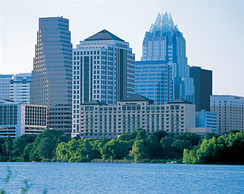 Plenary
The conference plenary sessions will focus upon the critical criteria for SOA implementation and development. It will:
State the business principle for Service-orientation
Detail the business benefits through case-studies of SOA implementation
Enable the assessment of what SOA you will need for your business
Outline methods and frameworks for the effective implementation of SOA
It will help CIOs, enterprise architects and strategists, senior managers, analysts, and industry experts to understand how to deploy SOA to meet the particular business needs of individual enterprises.
Parallel Tracks
These will feature:
Expanded presentations on SOA
TOGAF™: You've Downloaded TOGAF...Now What?
Enterprise Architecture Development
Architecture Management
Enterprise Architecture Governance
Architecture Certification and Professional Development
Architecting Business Transformation
Architecture Tools
Semantic Interoperability
Architecting to the Edge™
Dependability through Assuredness™: Traceability and Trustworthiness
The Open Group's Architecture Practitioners Conference series provides valuable insight into best practices, standards, tools and technologies for enterprise architecture; and serves as a venue for practicing enterprise architects to come together and share their experiences. It also provides an opportunity to meet the members of The Open Group who are addressing other critical areas in information technology to support business development.