This Security Practitioners Conference explores security issues related to Security Architectures, Virtualization and Cloud Computing, and trends in Governance, Risk & Compliance (GRC).
In 2009, numerous sweeping changes have been proposed that will dramatically affect IT security. These proposed changes include new IT security standards and compliance mandates for critical infrastructure industries, testing of software for security, licensure and certification of security professionals, and new security standards and breach notification requirements for healthcare organizations.
As trends like cloud computing and virtualization take hold, security and compliance concerns become critical, as does the ability of the enterprise to adopt new security architectures supporting new business requirements.
This event will feature plenary presentations and track sessions from industry experts on these and other key topics. Please plan on attending to learn how new technologies and proposed new laws and compliance regulations from around the world may affect your IT security.
Sponsorship / Exhibiting
Contact sponsorship@opengroup.org for more information on sponsoring the gala dinner event, cocktail reception or exhibiting at the conference.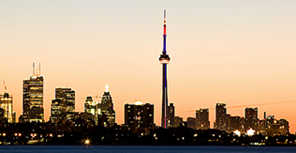 23rd Enterprise Architecture Practitioners Conference
A three-day conference on July 20-22, featuring
Enterprise Architecture Life Cycle - bringing it all together
Co-located with this conference