Monday, July 20 - Wednesday July 22, 2009
Business Architecture
Application Architecture
Data Architecture
Technology Architecture
Come and hear practicing enterprise architects offer practical guidance, and discover solutions to challenges faced by your organization.

Share and exchange your knowledge with other enteprise architects and business professionals.

Learn about the Enterprise Architecture Life Cycle and how to implement EA in your organization.

Attend and Learn
Choose sessions, tutorials, and case studies from 18 conference tracks where you'll find thought leadership across a range of topics and issues that impact your business:
TOGAF™ Version 9 - the globally accepted leading architecture framework
Emerging Best Practices
EA in Complex Organizations
EA for Different Business Models
EA and Business Strategy
Business Analysis
Business Process Managment
Enterprise Business Architecture
Enterprise Applications Architecture
Enteprise Information Architectures
Enterprise Technology Architectures
Business Case for Capabilities
Build People, Process & Technology Capabilities
Exploit Enterprise Capabilities
EA & Cloud Computing
Security and Identity in the Cloud
Cloud Camp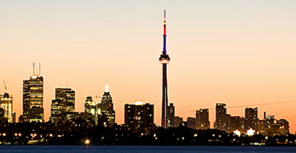 Sponsorship / Exhibiting
Contact sponsorship@opengroup.orgfor more information on sponsoring the gala dinner event or the netwworking reception, or exhibiting at the conference.


3rd Security Practitioners Conference
A two-day conference on July 22-23, 2009 featuring
Evolving Security Architectures and Trends in Managing Risk and Compliance
Co-located with this conference