Enterprise Architecture: The Way Ahead
TOGAF™ Version 9 European Launch
Tuesday, April 28 - Thursday April 30, 2009
The 22nd Enterprise Architecture Practitioners Conference will see the European Launch of TOGAF™ Version 9 – Enterprise Edition, the globally accepted leading architecture framework.
TOGAF™ 9 introduces significant enhancements to the previous version of the standard, which will be showcased in detail by some of the top TOGAF experts and trainers in the world. TOGAF™ has emerged as the definitive framework among enterprise architects for developing information systems architectures. The conference will look at the development of Version 9, its modular structure, content framework, the added value of certification to architects, and its particular relevance today in real-world applied case-studies.
"In difficult economic times, the adoption of open standards related to enterprise architecture by customers of IT products and services is even more important, since it results in greater freedom of choice." Allen Brown, President and CEO, The Open Group.
In addition the conference will hold a variety of focussed tracks looking at: Business Architecture & Business Analysis; Enterprise Financial Systems Architecture; Enterprise Architecture LifeCycle; Service Oriented Architecture; EA Governance and Best Practice; Government Enteprise Architecture.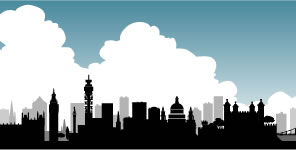 Sponsorship / Exhibiting
Contact sponsorship@opengroup.org for more information on sponsoring the gala dinner event, cocktail reception or exhibiting at the conference.


2nd Security Practitioners Conference
A one-day conference on Monday, April 27, 2009 featuring
The Future of Identity Management and Security
Co-located with this conference