Meeting Emerging Security Challenges
This inaugural event will feature plenary presentations and track sessions presented by industry experts on a variety of security topics including security architecture, secure software development, and audit and logging.
A distinguishing feature of the Security Practitioners Conferences will be focus sessions that explore key topics in information security in-depth. Building on the Enterprise Cloud Computing Conference conducted by The Open Group, the inaugural Security Practitioners Conference will explore in-depth two security issues related to cloud computing.
At the San Diego SPC, attendees will participate in a focus session exploring Cloud Computing Security. Our "focus sessions" sessions are designed around a use case format, and will provide attendees with plenty of opportunity to provide input. Requirements are expected to be developed that can help shape the future of information security in these important areas. Unlike standard conference presentations that are primarily one-way in nature, these focus sessions utilize a use case format to explore security issues in these two areas at a deeper level. Attendees will have plenty of opportunity to provide input, and requirements are expected to be developed that can help shape the future of information security in these important areas.
Cloud Computing – Securing Services in the Cloud
Movement of applications and corporate data into cloud computing environments promises cost savings, scalability, and simple collaboration. Securing cloud computing presents some key challenges and it may require rethinking some basic security capabilities such as identity management, access control, audit, and others. In addition, managing enterprise risk in a cloud computing model may require a new level of vendor IT security scrutiny and risk management.
This focus session will explore the fundamental security issues associated with cloud computing services.
Sponsorship / Exhibiting
Contact sponsorship@opengroup.org for more information on sponsoring the gala dinner event, cocktail reception or exhibiting at the conference.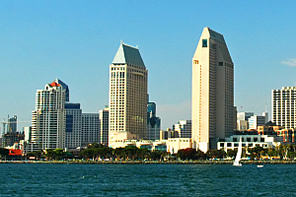 Cloud Computing brings the promise of allowing deployment of scalable business services with little or no capital investment, access for a mobile workforce, and low IT maintenance costs - but it brings with it concerns about manageability, security, and control of intellectual property.
Can Cloud Computing meet your business needs, or is the Cloud still "vaporware?"
Come to The Open Group's session on Cloud Computing, and hear from industry leaders on cloud computing including invited speakers from Amazon, Google, IBM and others.

21st Enterprise Architecture Practitioners Conference
A three-day conference featuring The Value of TOGAF™ Co-located with this conference
Enterprise Cloud Computing Summit
A one-day summit dedicated to cloud computing.
Co-located with this conference