TOGAF™ Version 9 to debut at
The Open Group 21st Enterprise Architecture Practitioners Conference

read more
The Value of TOGAF™ (The Open Group Architecture Framework)
80 percent of the Forbes Global Top 50 companies are using it (including HSBC, Hewlett-Packard, IBM and other member companies)... It has been downloaded more than 90,000 times, had over 20,000 books sold and more than 7,000 people have become certified for it. What is it? It's TOGAF and it's emerged as the definitive framework among enterprise architects for developing information systems architectures. The second day of the conference will use real-world case studies to showcase some of the possible outcomes when using the TOGAF standard and offer practical advice for getting started with in your own organization.

The Open Group's Enterprise Architecture Practitioners Conference will feature tracks and sessions where you'll hear what best practices, standards, tools and technologies are being used to develop today's most successful enterprise architectures.

Streams include:

TOGAF™ 9
Enterprise Architecture LifeCycle
Extending EA to the Enterprise
Open Business Analysis
Business Architecture
SOA
EA Best Practices
EA Governance
EA Development
ArchiMate® - EA Modeling & Analysis
EA and Academia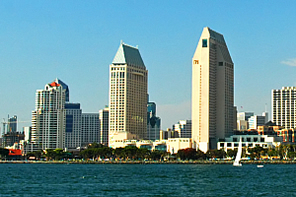 Sponsorship / Exhibiting
Contact sponsorship@opengroup.org for more information on sponsoring the gala dinner event, cocktail reception or exhibiting at the conference.

Ist Security Practitioners Conference
A two-day conference featuring
Meeting Emerging Security Challenges
Co-located with this conference
Enterprise Cloud Computing Summit
A one-day summit dedicated to cloud computing.
Co-located with this conference