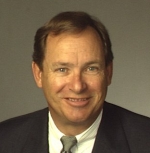 Jeffrey L. Walker, Executive Vice President and Chief Technology Officer Jeffrey L. Walker founded TenFold in 1993. From TenFold's inception to October 1996, Mr. Walker was Chairman, President, Chief Executive Officer, and Chief Technology Officer. Before founding TenFold, Mr. Walker was an independent consultant from 1991 to 1993. From 1985 to 1991, Mr. Walker held several management positions at Oracle Corporation, including Executive Vice President and General Manager Applications Division, Chief Financial Officer (1987 to 1991), and Senior Vice President of Marketing (1986). Mr. Walker was the designer of Oracle's applications products and founder of Oracle's Applications Division.
Before joining Oracle, Mr. Walker founded and was Chief Executive Officer of Walker Interactive Products, an applications software company, from 1980 to 1985. Mr. Walker was also the founder CEO and sole proprietor of Jeffrey L. Walker & Company, the predecessor to Walker Interactive Products. Mr. Walker holds a BA in mathematics from Brown University.

Presentation
Building SOA-compliant business logic without programming
According to IBM, Gartner, and other industry pundits, SOA applications will usher in a major replacement of the legacy systems that currently power organizations and commerce around the world. ZapThink, by contrast, sees SOA as a technology that will extend the value of existing legacy applications. While SOA architectural components are well understood and available from a variety of vendors, organizations are fundamentally on their own to create the business logic essential to replacing legacy systems with improved, replatformed, and transformed new-generation applications.
TenFold and its founders are business applications specialists and are pioneering a model-driven approach that exploits model-driven metadata to specify business logic without programming. A model-driven approach offers a tenfold improvement in applications development time and cost as it replaces the traditional requirements-design-develop (program or generate)-compile-deploy methodology with describe-render-publish. A recent pilot project yielded a new-generation application in two months compared to the prior J2EE-application that took over 24 months to build and deploy - a 12 to 1 improvement in cost and time.

return to program