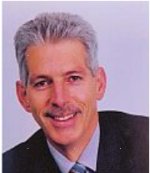 Harry Hendrickx is Principal Strategic Consultant for Capgemini in the Netherlands.

Harry Hendrickx has a Master's degree in Economics. He has been in the IT sector for more than 20 years, as a marketeer (5 years) and as a consultant. He has had many national and international assignments in most industrial sectors, mostly in the envisioning and transformation phase of both business and IT.

Topics have been development of new business models, organization development, information management, development of large transformation programs, business IT alignment and enterprise architecture. Recently, most assignments have been related to enterprise architecture, IT governance, and IT strategy.

Parallel to these assignments, he has published articles and books, and carried out research in topics related to architecture, governance in network organizations, and IT governance. For five years he has been a member of the Professional Board for the Capgemini Architects community. He was one of the initiating board members of the Netherlands Architecture Forum (NAF), and for 5 years he was accountable for NAF working group program. Furthermore he participates in The Open Group's Service Oriented Architecture working group and the Business Architecture Working group.

Presentation
Architecture and Leadership
Architects need leadership qualities to play an effective role in strategic governance of an organization.
First trends in the work of architects will be discussed.
Then attention will be paid to the possibilities an architect has to demonstrate leadership.
The following questions will be addressed:
what is the added value of the architect in the strategic domain?
how can an architect support strategic decision-making?
what is the relation between management, architecture and leadership?

return to program